7 Ways for Maryland Boaters to Stay Safe
Natural Resources Police offer tips after deadly week on water.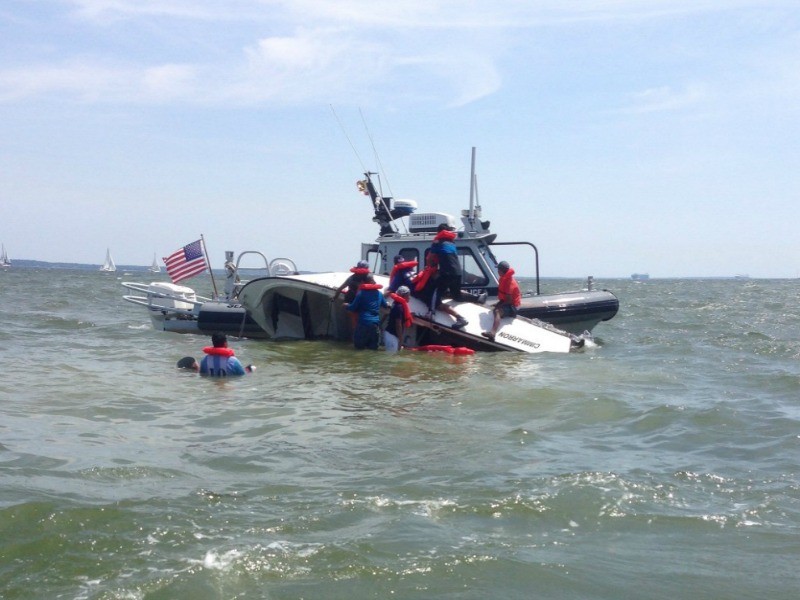 Maryland Natural Resources Police urge safety on the water, particularly after two boaters died in Baltimore and Cecil counties this week.
A 22-year-old canoeist and a 40-year-old sailor perished in separate incidents on Maryland waters, their bodies located over the weekend.
No matter what nature does, there are ways people can protect themselves before heading out, or when deciding whether to step aboard at all. Here are some boating safety tips from Candy Thomson, spokeswoman for Natural Resources Police:
Wear a life jacket. That's number one. Nothing else is even close when it comes to protecting yourself. And it can't help you if you're not wearing it. Make sure that the life jacket has a whistle so you can call for help.
Let someone know where you're going and when you expect to return.
Check the weather. If there's a small craft advisory and you're in a small craft, think twice about going out.
Never go out alone.
Have enough safety gear for everyone on board.
Carry a phone in a plastic bag or dry bag.
If you're going to be out at night, carry flares and a light.
Natural Resources Police will be patrolling the state's waterways and parks. Over the Memorial Day weekend, its officers reported they were out in force—they issued 386 tickets; gave 1,104 warnings; found seven boaters driving under the influence; responded to nine boating crashes, including one fatal in Calvert County; and handled one fatal swimming incident involving a teen in Garrett County.
Read More Here:  http://patch.com/maryland/belair/7-ways-maryland-boaters-stay-safe
Comments
comments